I'm very honoured to have been received an Industry Originator nomination in the Stylist category in this year's Vancouver Fashion Week. The award winners will be announced on Monday, September 18th, at an event being held at the David Lam Centre.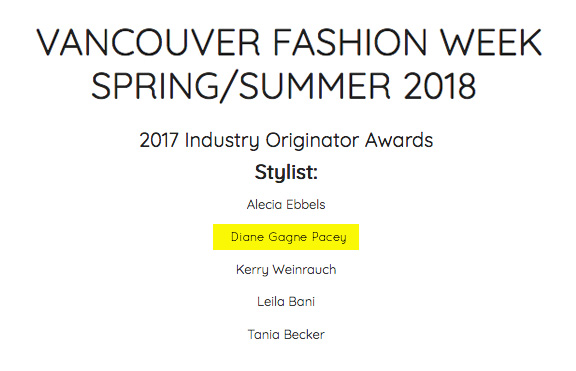 From the Vancouver Fashion Week website:

The Vancouver Fashion Week (VFW) Industry Originator Awards recognize veterans of the Vancouver fashion industry who have contributed to the advancement of the local market. The nominees and winners have worked endlessly to develop their own success and have helped newcomers in the industry along the way.

There are 6 categories- retailer, teacher, stylist, journalist, photographer, and special recognition. Each nominee is invited to the opening gala of the September Fashion Week and winners will receive an award designed by Eclipse Awards.
Save
Save
Save